Want to make your graphics stand out?
"Instantly Spice Up All Of Your Headers, Banners, eCovers, Videos, Splash Pages And All Other Graphics...."

Dear Friend,
Want to make your graphics POP and look trully professional? One of the easiest ways to add some flair to your graphics is by adding a cool abstract background as the back drop of your design. Let me show you what I mean...
Here are some examples of what a nice background can do for a design. In the first example, I have a "before and after" header image I created for this product...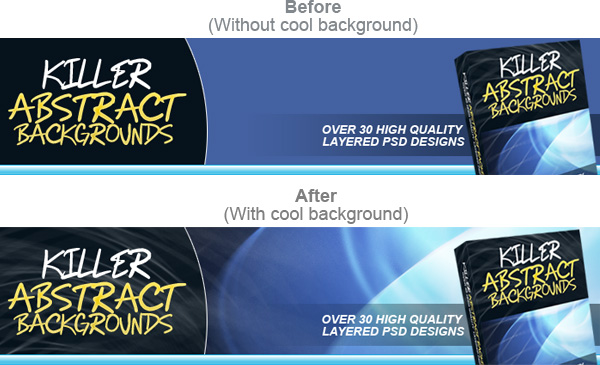 It's the exact same header, the only difference being a cool background in the final header image. You can see that the first header looks kind of plain, but once you add that cool background, the whole design just comes together.
Here is another "before and after" example with a box cover I created for this product...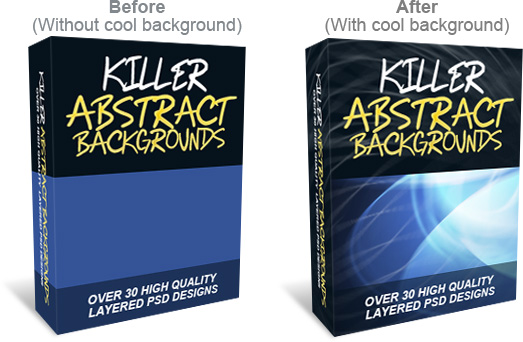 Again it's the same design, with the only difference being the abstract background. And that small difference makes ALL the difference.
You can spice up and improve pretty much any kind of design with a nice abstract background. You can use plain text, with a nice background and nothing else, and you'll have a cool simple design. Fast and easy.
Ofcourse if you're not a design pro, these background effects could be hard to create. So for all the design challenged people out there, I decided to create a nice collection of really cool looking abstract backgrounds. Introducing...
The "Killer
Abstract Backgrounds" package.
Here is a short video of these Killer Abstract Backgrounds in action...
You've seen the short video. Now take a look at the 33 Abstract Backgrounds that come with this package...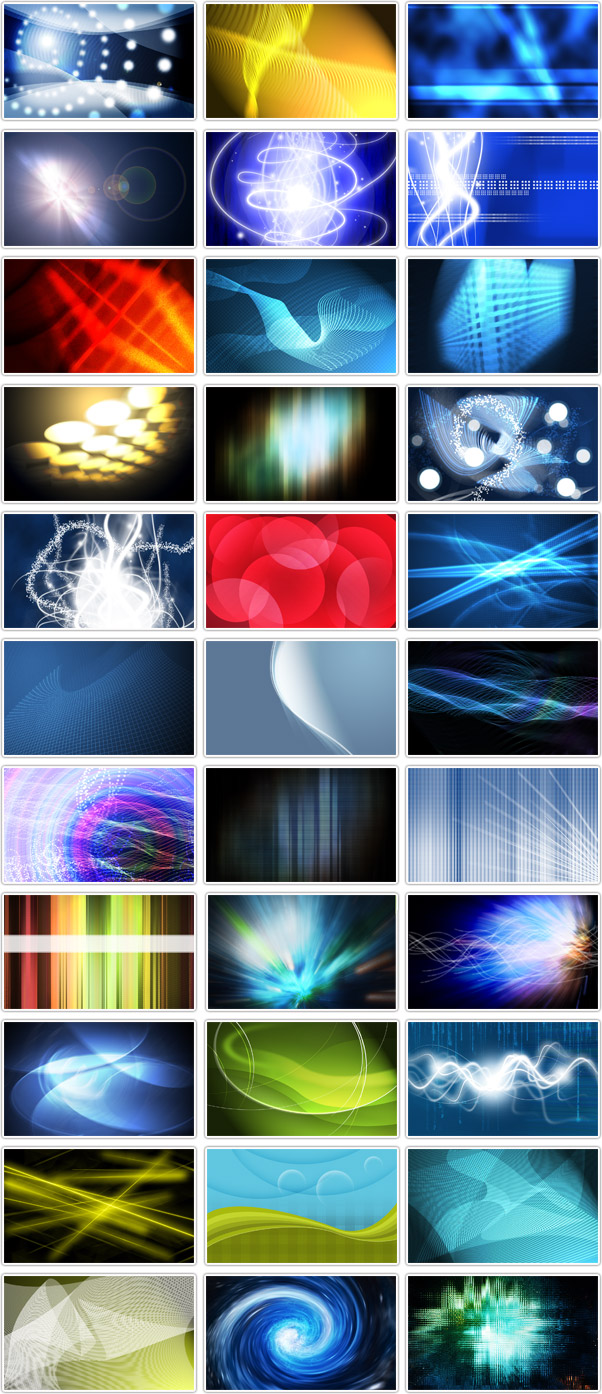 (These are sample thumbnail images. The real graphics are 1000 x 600 pixels in size)
Here are some almost full size samples...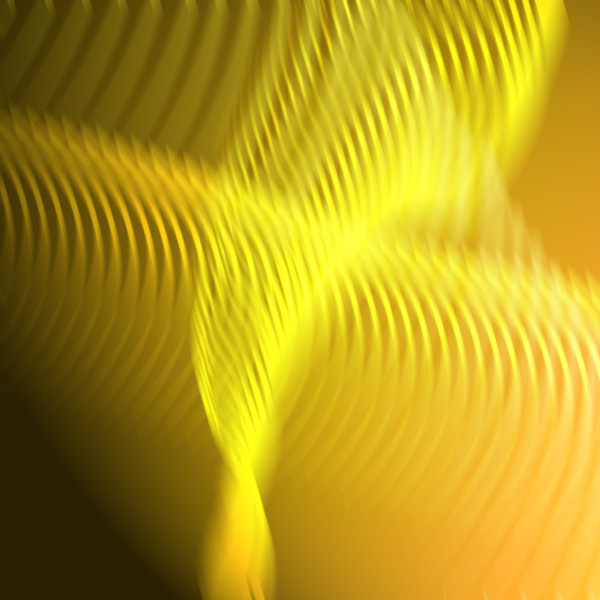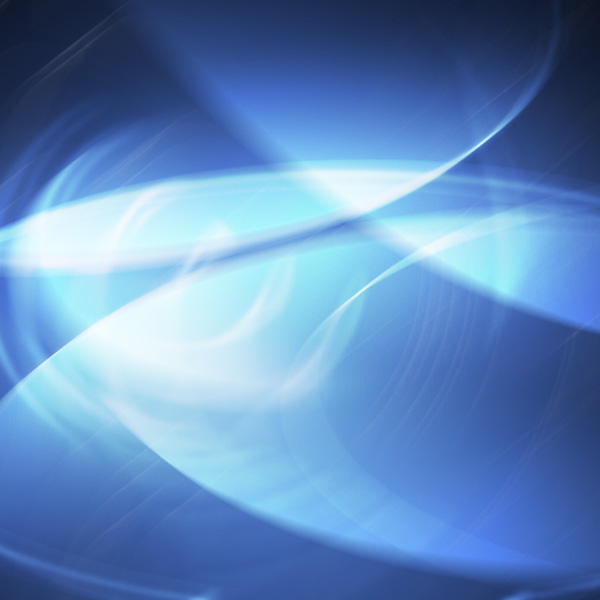 As you can see, this is really high quality stuff.
And again, you can use these to improve virtually ANY kind of design. Use them as backdrops for your headers, banners, eCovers, splash pages, videos, inside your software programs, etc.. These back drops will make all of you graphics better. And the best part is, these backgrounds are...
Highly customizable layered PSD source files.
Each of these background images comes in a layared PSD format. That means you can take each element you see in the design, and customize it to your liking. Turn certain effects on and off, mix them up, move them around, resize them, flip and rotate them, change the colors, combine two or more designs together, take just one certain effect like a grid, and add just that one effect to your design, etc..
There's thousands of different ways to customize these graphics. So you can use them as is, and have a nice design ready to go in minutes, or you can customize them and create your own unique designs.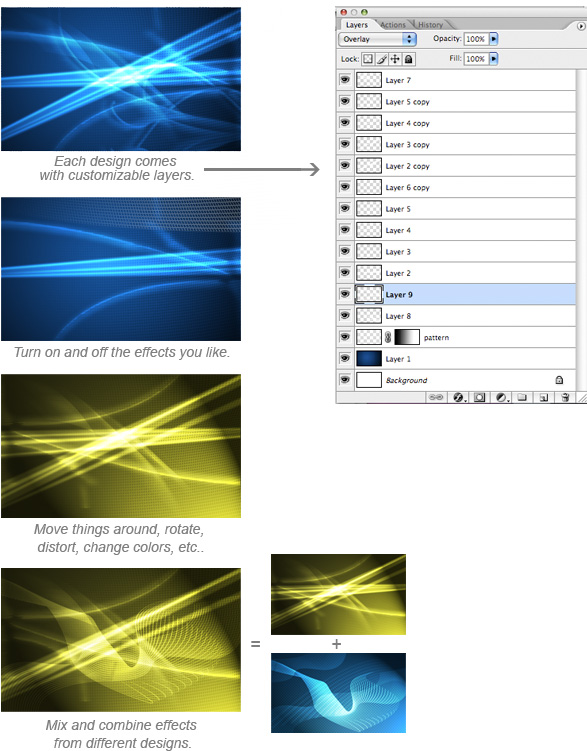 How does this compare to stock photo sites?
There are other places to get these abstract bakgrounds. But, let me tell you why THIS is a great deal.
First of all, the royalty free sites usually give you a flat JPEG image of the design, so you can't customize those graphics. I give you fully customizable layered PSD source files. So you can mix and combine different effects to create literally thousands of different design combinations. That's much better than just getting a flat JPEG image.
Second, the price per image on the royalty free sites is usually $1 - $10 PER image. And that's from the cheaper sites like iStockPhoto. There are other more premium sites that charge $25 - $100 PER image. And again, that's for flat JPEG images that can't be customized.
Third, some sites have a one time use license. So you can only use the image on one design, and then need to buy another license if you want to use the image more than once. With my package you get royalty free and unlimited use rights to the whole collection. That means you can use the graphics on as many designs as you want.
So this is a great deal here. You get over 30 (33 to be exact), high quality, abstract background images, for one low price. You also get layered PSD files so you can customize the graphics fully. AND you get royalty free unlimited use rights to the whole collection.
So how much is this collection? Well, like I already mentioned, I wanted to make this a better deal than the stock photo sites. So the price I came up with is...
$67
$47 Only!
$27 Only!
That's $27 for the whole collection of over 30 of these high quality layered designs. That equals to less than a dollar per each graphic. And for this one time payment, you get royalty free rights to each file. So you can use them on as many designs as you want, without buying a new license.
I also have a money back guarantee, just in case that price is not low enough...
Try the product for 30 days, and if you're not satisfied just send me an email and I'll send you a refund. So there's absolutely no risk on your part. All the risk is on me.
Hope you see the value in this offer and will give this product a try. To place your order click on the link below.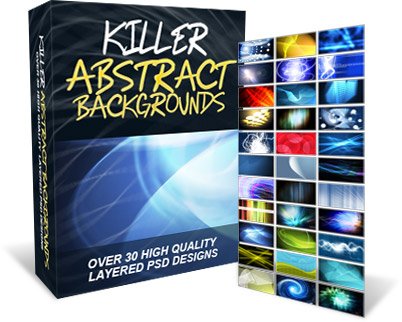 Take Advantage Of The Limited Time Low Discount Price Today!

Yes! I want to order this amazing package right now, and take advantage of the limited time discount. Give me instant access...
P.S. These graphics are in PSD format. So you will need a program that opens PSD files like Adobe Photoshop, Photoshop Elements, or GIMP (free program).

*Works on both PC and Mac